Always good to see NZ on Failbook.
Yes, OMG indeed! I do feel sorry for the Duchess, must be awful having topless pictures of yourself spread around the world.  Then I remember she is mega rich and married a prince so life isn't going too bad for her and I'm sure you'll she will be fine. I also feel sorry for her sister because now less people are looking at pictures of her arse.
Kate Middleton Topless: Latest image…      …is this a step too far, could be the English version of insulting Islam.
The Ridges, TV3 Wednesday.
What a great big pile shit, nothing personal against Sally & Jaime Ridge but I watched the first episode of your new show "The Ridges" and found it as interesting as watching my neighbours plant their beans for summer. Kudos to TV3 for marketing it so well, the promo made me think it would be totally different from my original low expectations.  Got me there TV3, well done.
Episode one: The Ridges move into a new house, there is, there is a mouse in their new house.
….Jaime then starts calling her ex-boyfriends up and asks them to come over and catch the mouse in the new house. One of them agrees and later Sally then suggests that Jaime show her ex some 'appreciation' for catching the mouse, Jaime replies "That's not appropriate Mum", followed by an awkward silence. Then they went to a party and the episode ended, that's when I got the shock of my life as I realised I had watched the whole thing. I am a brain dead troll.
Good news, I just over heard that next week the neighbours are planting lettuce!
-Fig
What stuff.co.nz said about it…
Stuff TV critic Chris Philpott said the show was boring to watch.
"It was tedious and they didn't do anything during the show," he said.
"The viewership was probably quite high which was what TV3 was expecting but it will drop off substantially. Next week will be a flop following the premiere."
Philpott said although the Ridges were probably quite nice people, their lives didn't warrant a reality TV show, unlike those who are happy to be ridiculous.
"There's just nothing that draws you in," he said.
"'They should be embarrassed of the part where Matthew Ridge crossed the street. It's quite sad and I wouldn't want to have my dirty laundry aired on public television like that."
Other viewers were equally unimpressed with the show and took to Twitter to air their views.
Twitter user @aaronfern described the show as "self centred and egotistical". "Didn't expect anything different #TheRidges."
Another Twitter user, @Nialler, said: "such a pointless show, it's funny because it's not..#TheRidges".
However, some were not ashamed to say that they liked it.
@JackieDoussau tweeted: "I was quite entertained tonight by #TheRidges had a good laugh! Will be tuning in next week for sure!"
The next episode follows Jaime as she prepares for the charity boxing bout she fought in July against another reality TV personality, The GC's Rosanna Arkle.
– © Fairfax NZ News
Full article: http://www.stuff.co.nz/auckland/local-news/7665048/Ridges-say-reality-show-keeps-their-true-colours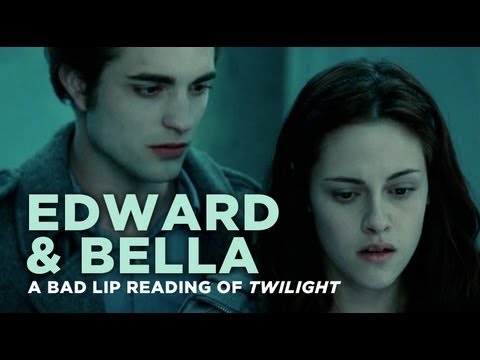 Found this on Youtube under Bad Lip Reading, far more entertaining than the actual dialogue, but then I'm not a 10 year old girl with issues.
Nek Minnit!

TV3 Reporter meets Colin Craig:
"I've been meaning write something about the experience of meeting Colin Craig, so here goes: I met Colin Craig on behalf of a reporter in Wellington: When TV reporters need to talk to people in other cities they often get reporters in that city to interview them on their behalf. I volunteered as I wanted to meet this Colin Craig guy. I think I wanted to be a bit mad and furious at him (internally), but to be honest, I wasn't. He was a nice, well-meaning Christian man, and a cardboard cut-out of many like him that I am quite close to. He's not hateful, he's just —. OK, I'd liken him to a cow. It's hard to be mad at a cow: They're raised to just hang out in a field with other cows, eat grass, and fart. They're just cows. They just exist and they will always exist, even if generation to generation you hope they get a bit more of a personality, or do something different or a bit unpredictable. But they never do. Now — you put cows on the news sometimes, usually in farming stories. You put people (unfortunately) like Colin Craig on the news sometimes, because he provides "balance" to an issue: You have the pro-gay marriage people, so you need someone at the other end of the spectrum. This is sort of messed up on a few different levels, but it explains why someone who's not even in parliament gets on the news to talk about a "political" issue. It was the same thing with Graham Capill – he was never in parliament but was the go-to guy for "that end of the spectrum" stuff (before the whole girls-under-12 thing came out). That's all I've got to say about Colin Craig, really: Cows. As an aside, the best thing about cows is that you can go up to them at night when they are sleeping and push them over. You can't do this with Colin Craig." – David Farrier